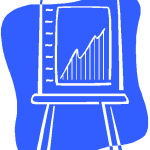 A number of our historical databases will soon be available online and FREE to registered users of the RegionTrack site.
Online registration takes only a moment.
Most of the historical datasets underlying our Oklahoma State & Local Area Forecast will be available in table format or in raw data format.
We will also soon release our online graphing app for creating presentation quality graphs.
Registered users will be notified when they are released in the coming days. Please contact us if you have additional questions or special data needs.