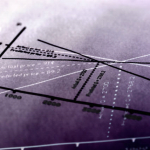 RegionTrack economists have extensive experience and recognized expertise in a number of areas of economic research. Several detailed examples of our work are available online in our research library.
If you have questions or would like to arrange a discussion of your research needs, please contact Mark Snead by email or by phone at (800)762-0570.
Economic Forecasting
Along with comprehensive economic forecasting at the state, metro, and local levels, RegionTrack engages in a range of customized forecasting efforts. Past projects include tax revenue forecasting at the state and municipal levels, energy demand estimation, and industry-specific economic forecasts. We also engage in detailed local area economic forecasting for several cities and municipalities.
Custom Economic Modeling
Because many research questions require significant custom modeling efforts, RegionTrack economists routinely develop custom versions of the latest economic modeling tools as well as original frameworks for answering research questions. Past projects include an evaluation of the predictive ability of economic indicators in the portfolio management process, a CGE model-based analysis of the impact of tribal retail sales in a small regional economy, partitioning of sales tax revenue by local and non-local payers, a CGE analysis of the economic linkages between child care and the state economy, and a model of lifetime earnings gains for students receiving vocational and technical training. We also develop custom local area economic impact assessment tools for economic development organizations.
Data Collection and Estimation
RegionTrack offers several data products based on painstaking estimation procedures for missing and non-disclosed economic data. We can also assist you in assembling or creating custom datasets for your specific needs. Past efforts include estimation of local employment by both occupation and industry and detailed regional worker commuting profiles. We also provide clients with access to most of the data in our comprehensive internal databases. Please contact us by phone or email to inquire about the availability of specialized data.
Industry Studies
We can provide a comprehensive assessment of the economic role played by a given industry on a regional economy, including in-depth analysis of region and industry linkages. Past projects include assessments of transportation, aerospace and aviation, health care, and the oil and gas sector. More detailed industry studies include assessments of the role of horizontal and deep drilling techniques on the oil and gas industry. RegionTrack economists have considerable experience modeling and evaluating the goods-producing sectors of manufacturing, mining, and construction.
Economic Impact Assessments
RegionTrack has extensive experience in developing comprehensive economic impact assessments. Past assessments include the role of state tax exemptions, labor force impacts from an auto assembly plant closure, the impact of a new minor league baseball stadium, the industry contribution from a local major hospital, the economic role played by a specialized pediatric intensive care hospital, the role of a grocery retailer in an urban market, and a comprehensive assessment of the multi-year efforts of a local economic development agency.
Other Custom Research
We try to accommodate all research requests in topic areas where we have extensive experience and expertise. Past custom research efforts include an evaluation of the market cost of child care at the county level across Oklahoma, evaluation of a municipal cost-of-service allocation model, and a comparative analysis of municipal wage rates.