Mark C. Snead, Ph.D. – Economist and President
mark.snead@regiontrack.com  (LinkedIn profile)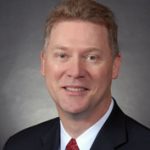 Mark Snead is an economist and president of RegionTrack.  His research interests focus primarily on regional economic modeling and forecasting, local area economic development, and the economic role of the nation's energy-producing regions.
Mark presents frequently to a range of business, financial, and policy audiences and has published numerous research articles and reports on regional economic issues.  His research has been widely cited by policy officials, other researchers, and leading media outlets.
Prior to founding RegionTrack, Mr. Snead served as vice president and Denver branch executive of the Federal Reserve Bank of Kansas City where he served as the Reserve Bank's regional economist and lead officer in the states of Colorado, Wyoming and northern New Mexico. Mark was responsible for briefing the Kansas City Fed's president and external audiences on economic and business activity in the Denver region's states.
Prior to joining the Federal Reserve Bank, Mark was with Oklahoma State University. He was the founding director of OSU's Center for Applied Economic Research and a research economist on the Oklahoma State Econometric Model.
Mark is a native of Atlanta, Georgia, and holds a B.B.A. in economics from the University of Georgia, a Master's degree in economics and finance from the Georgia Institute of Technology, and a Ph.D. in economics from Oklahoma State University.  He is married with two daughters.
---
Amy A. Jones – Economist
amy.jones@regiontrack.com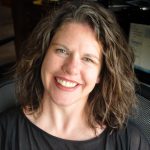 Amy Jones joined RegionTrack in the fall of 2012 as an economist.
Previously, Ms. Jones served as an assistant economist at the Federal Reserve Bank of Kansas City, Denver Branch, focusing on economic trends, data, and research for the Denver Branch's region including Colorado, Wyoming and northern New Mexico.
Prior to joining the Federal Reserve, Amy worked for the State of Colorado, both for the Department of Labor and the Governor's Office of State Planning and Budgeting. She was the chief forecaster there and handled the fiscal year's revenue forecast.
Amy is a Colorado native and received both her Bachelor of Science in Applied Mathematics and Engineering and her Master of Arts in Economics from the University of Colorado. She is married with a son and daughter.
---