U.S. Crude Oil Production is Expected to Bottom in…
The latest outlook on domestic crude production from the U.S. Department of Energy is not encouraging. Domestic oil production is not expected to bottom until September 2016. 
Production is expected to fall by about 1 million barrels per day to only 8.54 million barrels per day.  This is roughly an 11% decline from the recent peak of 9.6 million barrels per day set in April 2015.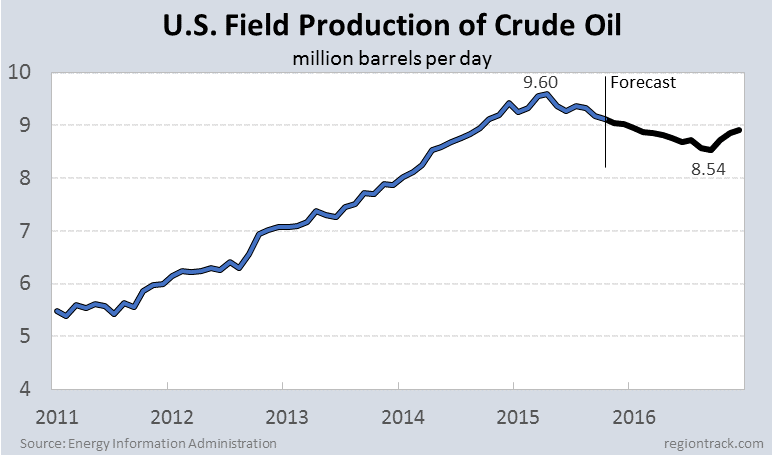 The pessimistic outlook for U.S. production continues to reflect the ongoing strength in world production. Saudi Arabia and Iraq have increased production substantially, while Iran is preparing to do the same if sanctions are lifted.
The concern remains that declining U.S. production will not be sufficient to offset gains across the world and lift crude prices anytime soon.