Dallas is no longer an Energy Town, but Houston sure is…
The economic personalities of the Dallas and Houston metro areas are a bit Jekyll and Hyde at the moment. The Dallas-Ft. Worth metro area has added jobs at an increasing pace since the recession ended, reaching an astounding job growth rate of nearly 5% over the past 12 months. Dallas has largely ignored the collapse in the oil and gas industry and appears to have officially shed its tag as an energy town. 
It's not that Dallas has lost its oil and gas industry. It has simply outgrown it. The sector now has only about 30,000 jobs and has lost only about 7,000 the past year. For comparison, the Dallas health care sector alone added 10,000 jobs in the same period.  Oil and gas is unlikely to influence the Dallas region's overall economic cycle going forward.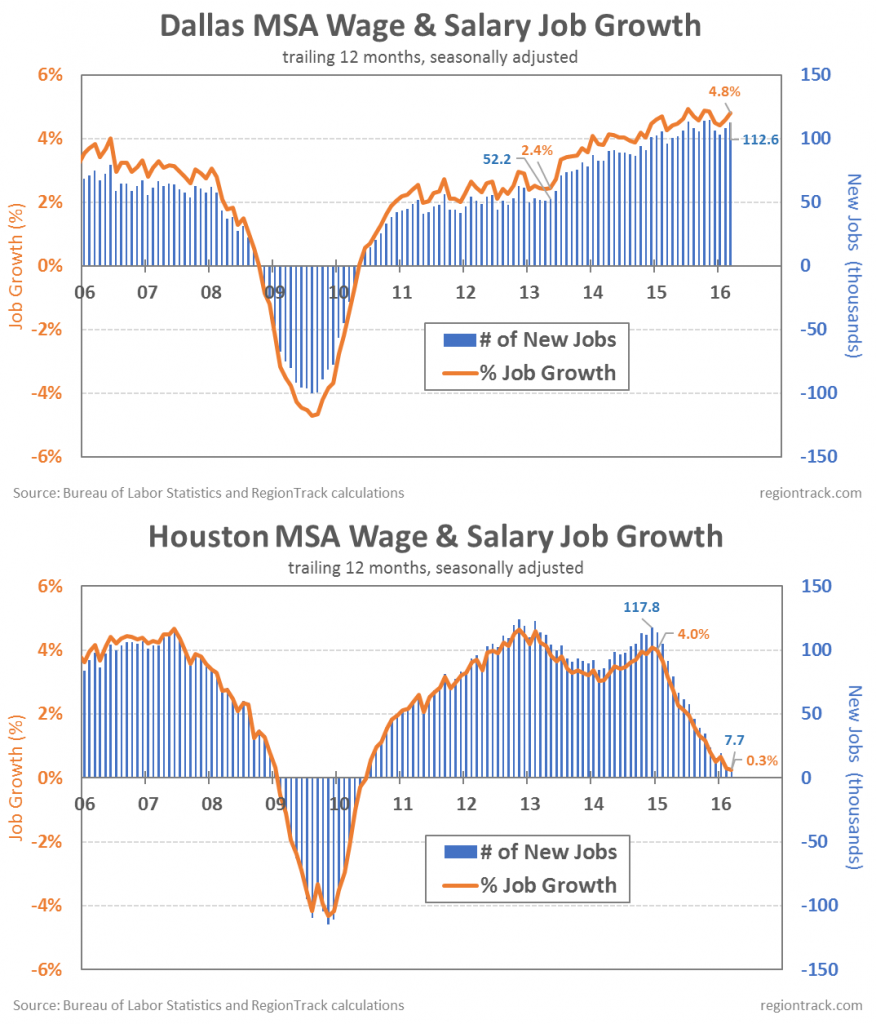 Houston, on the other hand, has seen overall job growth slow to basically zero, down from a remarkable 4% annual pace just over one year ago. The oil and gas sector in metro Houston is roughly three times larger than the sector in Dallas and has lost 20,000 jobs so far in the oil collapse. The abrupt slowing in overall job growth leaves little doubt that Houston remains a top-tier energy town.