Here is Why Janet Yellen Warned Us Again About Rising Rates
There seems to be tremendous speculation surrounding Janet Yellen's reminder to us all this week that the Fed intends to raise interest rates multiple times in 2017.
But there really isn't much mystery as to why the Fed is suddenly more eager to normalize policy. It is all data driven, and the data suggest that a broad range of prices are locked in a steady uptrend at the moment.
Three snapshots of the issue are visible in hourly earnings, consumer prices, and producer prices. Both hourly earnings (all private workers) and headline consumer prices advanced at a 2.5% pace the past year, with the pace accelerating steadily since early 2015. Producer prices are now up 4.4% the past twelve months after benefiting greatly from soft commodity prices since late 2014. Other measures of prices and business costs show the same steady uptrend.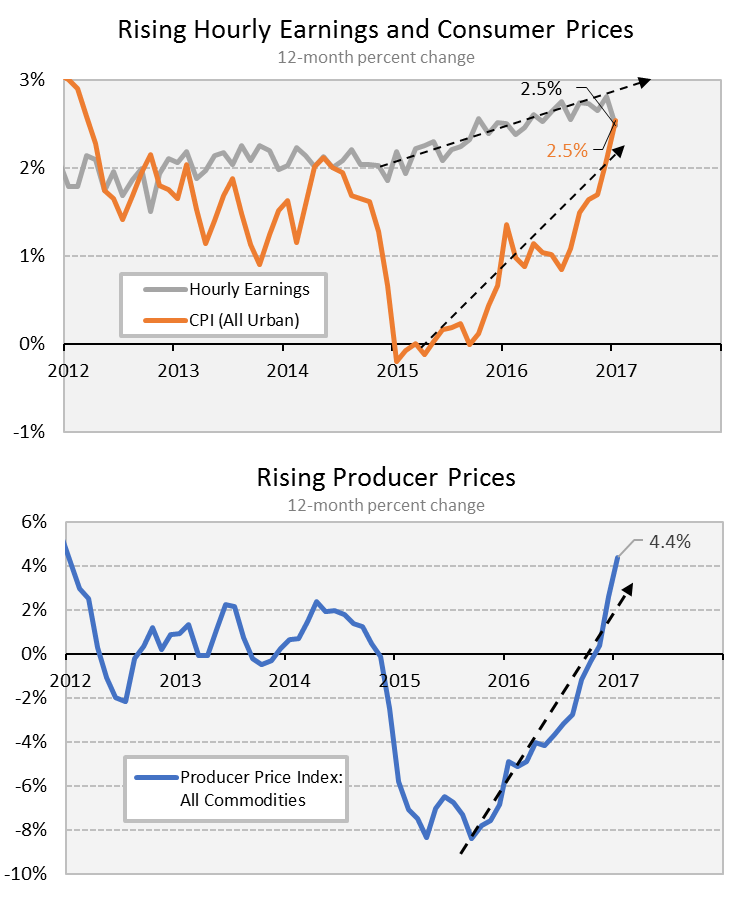 While this is far from an inflationary spiral, current conditions probably represent the first point at which steady Fed tightening seems warranted given visible pressure on prices and continued stability of economic conditions.