Is the U.S. Drilling Collapse Coming to a Halt? (07/09/2015)
The U.S. drilling rig count is now down 55% since September 2014. The decline has reached 60% in both Texas and North Dakota.
Our pic-of-the-week highlights changes in the latest data that suggest we may be getting much closer to a near-term bottom in the rig count. Most importantly, the overall pace of decline in rigs finally slowed markedly in June. The decline had shown no clear signs of letting up prior to this point.
The easing is also broad-based and visible in every major drilling state. All key drilling states are either working to establish a bottom or the decline has slowed considerably.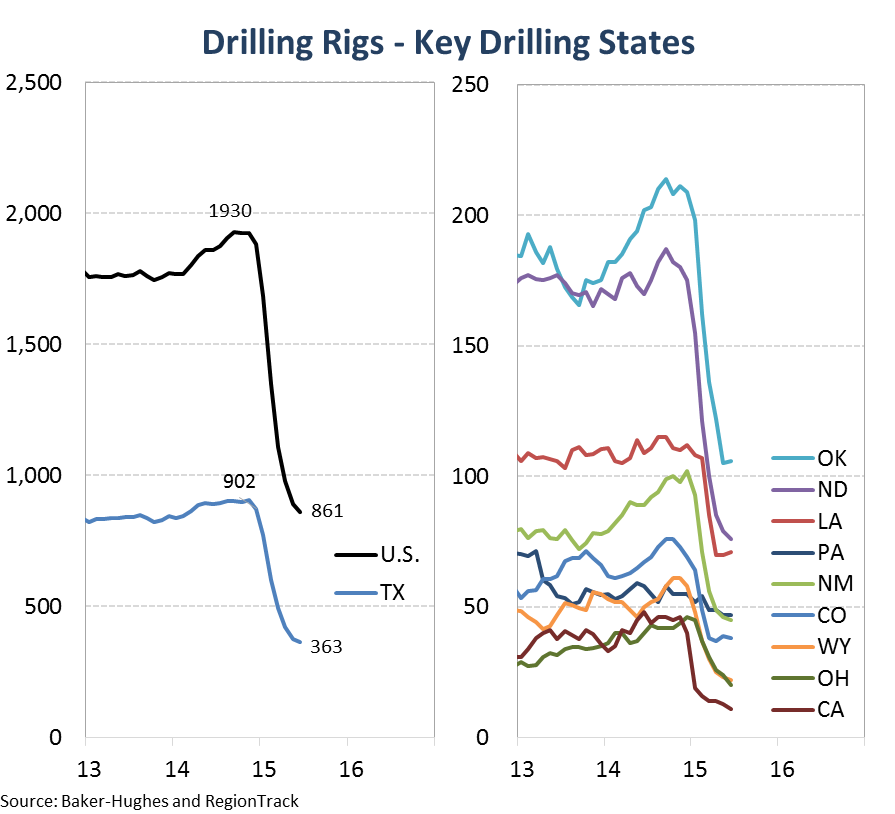 An obvious concern with the state-level data is that the key states of Texas and North Dakota are showing the least progress among the key drilling states in reversing the trend. Further progress in these two states will almost certainly signal a near-term end to the rig decline.

But if oil cannot manage to punch back through the $60/barrel range at some point in 2015, much lower rig counts are possible, if not likely.
Sign up to receive RegionTrack's PIC OF THE WEEK!
[email_link]